Ten Tribes Studies (1 October, 2014, 6 Tishrei, 5775)
Duration: 12.30 minutes. To Read Brit-Am Now no. 2342 Articles Please Scroll Down!
 Contents:
1.  Rabbi Avraham Feld:  KHT Remains Faithful to Tribes being Found Primarily Amongst Western Peoples!
2. Query from Mary About the Progress of Book on Celtic Hebrew Ancestry.
3. 2nd Letter from Mary re Book on Celtic Hebrew Ancestry.
4. Lyne Tracy: Pleased with Postings
5. Letters from Finland:Â  Finland seems indeed to fit the tribal colors of Issachar.
===============================
===============================
1.  Rabbi Avraham Feld  KHT Remains Faithful to Tribes being Found Primarily Amongst Western Peoples!

Explanatory Note by Yair:

KHT (Kol HaTor) is run by Obadiah Abrahami and Avraham Feld.
The so-called Tribe of  Menashe mentioned below refers to former Christian Burmese natives  who now claim to be descended from Manasseh.
The Jews of Ethiopia were identified by one Medieval Rabbinical source (Radbaz) as from the Tribe of Dan but never claimed this themselves.
Rabbi Eliyahu Avichail and Michael Freund are a proponents of the idea that the LTTs are in the east.
We have our differences with KHT but until recently assumed they believed more or less the same as we do concerning Lost Israelites from the Ten Tribes being amongst Western Peoples.
On the first page of the KHT web-site
http://www.kolhator.org.il/
 the following sentence appears:
Quote:
# In fact, this Return has already started.  Over the last few years we have witnessed the Return to Israel of thousands of the Tribe of Menashe and from Ethiopia, the Tribe of Dan. #

End Quote.
This, together with other indications, seemed to us a departure by KHT from the belief that the LTTs are now primarily amongst Western Peoples.
Brit-Am protested and received the following two messages from Rabbi Avraham Feld:
(a) Shalom 99% of our converts over the last 120 years have Western European origins, this is what I would mean that this is a sign that the RETURN as quietly already started,
love and respect, avraham

(b) Shalom Yair,
... Whenever I refer to the Return of specifically Ten Israel, I mean WEST- period- end game. Now there is at the same time an additional Return of lost Jews  as well as many  Chasedei Umot HaOlam  [Righteous gentiles] for whom the Seven for the Seventy and Keep the Seven go to Heaven is not enough. From a researched position and a Biblical perspective we all love and welcome sincere converts from Burma India, leaving pagan religions that were connected with Judaism, only recently, by Christian missionaries! The Ethiopians who are actually associated with our Nation ( 30% who are completely NOT Jewish even according to themselves, hangers on if you will, just like there are over 300,000 non Jewish Ukrainians here) believe that they were part of Judah by marriage and conversion since ancient times and NOT necessarily a remnant of any lost tribe. I too agree with those members of their community that the Dan business was simply made up by white Ashkenazi politicians with the crucial assistance of one main Sephardic rabbi for sincere motives. Namely to secure a much easier, less bumpy road for them on their way back into the main stream of our nation. Within KHT there are differing opinions on several issues. I fully concur with Brit Am on the West versus East issue as being the more Biblical approach. Maybe some small tiny individual stream can be a slight exception to this rule. Again we love and welcome the righteous of the Nations to join us either as friends, co-religionists through the Rainbow Covenant or as fully re-covenanted people making them official Jews as well.

Anyway may HaShem bless you, your family and your holy work in Brit Am with abundance this coming year!

Sincerely in great respect and fondest regards,

Avraham Feld family and friends

p.s.  Beitar will never fall again with you there!
===============================
===============================
2. Query from Mary About the Progress of Book on Celtic Hebrew Ancestry.
Mary  wrote:
Re: New book on celtic hebrew ancestry

I just looked up your site & I didn't see any mention of the book...I pre-ordered it a year ago May...is it still in the works or have you had to not publish it due to a lack of funds? I would appreciate an answer as I have been looking forward to it for a long time.
Richest blessings,
Mary Ellen
===============================
Brit-Am Reply:

The book has now become two separate works.
You asked:

# is it still in the works or have you had to not publish it due to a lack of funds? #
Both options are correct.
We could finish either one of the works within a relatively short time if the funds were available.
Until now we refrained from doing this lest we be tempted to send it to the publisher on credit and then have trouble paying for it.
Nevertheless, I shall try to do something soon.

On the other hand relevant information and insights keep coming in. This helps ensure that the final product when ready will be well worthwhile.

God bless you
Yair
===============================
===============================
3. 2nd Letter from Mary re Book on Celtic Hebrew Ancestry.

Thanks...and I will be praying for finances & wisdom from above as you continue to study...hope to be able to order a few books in the near future to help the cause...I have given a few of your books away & people are beginning to see the truth that there has been much in scripture that has been hidden in plain sight! We live in an amazing time & I know it is important to remember even among the evil in the world that truth wins! Understanding about the restoration of the house of Israel & the house of Judah has helped me to remember to what is important & see the big picture. Sharing the truth of the restoration has been a great delight...I pray more hearts are opened to the truth for His namesake!
Glad tidings & abundant shalom& provision,
Mary
===============================
===============================
4. Lyne Tracy: Pleased with Postings

Dear Yair Davidiy

Very good articles on Dolmens and 2341 News letter, Interesting.

God bless

Lyne Tracy
===============================
===============================
5. Letters from Finland:Â  Finland seems indeed to fit the tribal colors of Issachar.

(a) Hi Yair,

How interesting this letter was... http://www.britam.org/colors2.jpg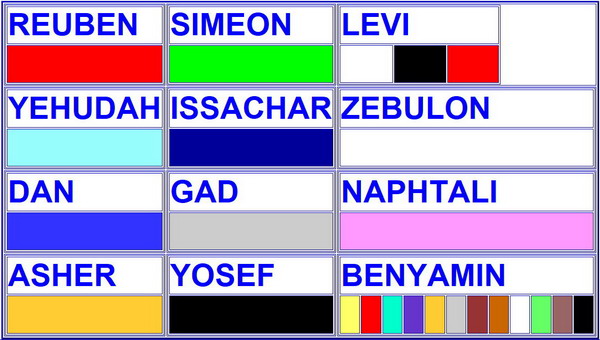 http://www.britam.org/colors.html
About the colors. Finland seems indeed to fit the tribal colors of Issachar. First of all the Flag of Finland is this deep blue.
Another similarity with the colors is ancient Finnish hat that looks like jewish Kippah (kipah, kipa, jarmulke).
http://upload.wikimedia.org/wikipedia/fi/e/e7/Suomen_valtiolippu_1920-1978.svg
http://www.intermin.fi/download/51901_suomen_lippu.jpg?03de3700e89ad188
http://2.bp.blogspot.com/-qS4rpvDH0Ks/UIhiqPWnGpI/AAAAAAAAA7s/sKzeh6Ce1nk/s1600/Suomen+ja+Israelin+liput+p%C3%A4%C3%A4lletysten.jpg

In Finland It is called Vaiski-hat or a Kalotti -hat. (a with 2 dots on top of It, so more like Vaeski).
It is ancient Finnish hat design and for example Axel Gallen-Gallela (famous Finnish painter) used the model to paint Finnish heros. At least Vainamoinen (Vaenaemoeinen) has this kind of hat. http://kalevalataidettakouluille.ateneum.fi/images/aino/ainotaru-iso.jpg http://upload.wikimedia.org/wikipedia/commons/thumb/1/13/Ekman_Vainamoinen.jpg/510px-Ekman_Vainamoinen.jpg

The hat type is in use by the Finnish boy/girl scouts. http://fi.scoutwiki.org/V%C3%A4iski
C.G. Mannerheim in picture with scouts : http://fi.scoutwiki.org/images/b/b9/Mannerheim_k%C3%A4ttelee_partiolaisia.jpg
The famous Finnish cook Jaakko (Jacob) Kolmonen ( number three ) uses the hat also. http://upload.wikimedia.org/wikipedia/commons/thumb/d/d2/Jaakkokolmonen4.jpg/1024px-Jaakkokolmonen4.jpg
The hat resembles most the suede as you see in the pictures.

You can get It in stores, but some of the knowledge has forgotten. For example this store doesn't seem to know how big the hat / cap should be.
http://www.hiia.fi/tuotteet.html?id=82/670
More pictures : http://www.suutarimestari.net/31-vainamoinen-juha-kuorttinen.jpg
http://3.bp.blogspot.com/-9JiwHIKvE7k/UGK24SRBt3I/AAAAAAAAAHY/3eX9mXc4rsM/s220/V%25C3%25A4in%25C3%25A4m%25C3%25B6inen-Mini.jpg
https://encrypted-tbn3.gstatic.com/images?q=tbn:ANd9GcRyruPgMrRIhadU182T4QoM09m9C80WhadF3r7gz50k3JVDJQoz
https://encrypted-tbn3.gstatic.com/images?q=tbn:ANd9GcQXYQNXo9Z2_scmE-8yLB4oakg4w77d282RQkMhwMjT4Sa7-f3Q
http://www.google.fi/imgres?imgurl=http%3A%2F%2Ffi.scoutwiki.org%2Fimages%2Fthumb%2F4%2F4f%2FVaiski.svg%2F180px-Vaiski.svg.png&imgrefurl=http%3A%2F%2Ffi.scoutwiki.org%2FV%25C3%25A4iski&h=95&w=180&tbnid=Ue7Ut0KfdEyyiM%3A&zoom=1&docid=QVm-0X-EQlTDWM&ei=U_kqVMWVDei7ygPP24CYDg&tbm=isch&ved=0CCcQMygFMAU&iact=rc&uact=3&dur=1640&page=1&start=0&ndsp=19
https://encrypted-tbn3.gstatic.com/images?q=tbn:ANd9GcQG9Wkd8v3UvWPgHvXlKqDfww5vwIq7aNBFmpilP4U6FLeCqvWmdQ
And the music instrument you see there in the pictures, Is called Kantele (Kannel). http://en.wikipedia.org/wiki/Kantele

Best Regards from Finland,
Arsi Saarijarvi

(b) Hi Yair,

I forgot to show you Finnish national outfits. Behind this link you can see those outfits. Mostly they are made for women according the towns the live on, but men perhaps use somekind of unified version of the larger region. http://www.kansallispuvut.fi/paikkakunnat.htm
If you have difficulty reading, google translator may help you.

Best Regards
Arsi Saarijarvi